Limited time offer ending 29 October 2021: Get 25% off CHIA Challenge by using the discount code Copy code
Continuing your CHIA journey
How to keep and maintain your CHIA credentials
Maintaining the currency of your health informatics knowledge and experience in such a dynamic field is as important as gaining it in the first place. Accordingly, the CHIA credential is valid for 3 years after which it is either renewed or lapses.
You can renew your CHIA credential by undertaking continuing professional development (CPD) activities throughout the 3-year period and earning 60 CPD points. You also need to pay the recertification fee. If you don't accumulate enough CPD points, you can take the examination again for the same fee.
You have already done all the hard work; don't let your success be short-lived!
You can also recertify by retaking the CHIA examination for the same fee.
There are many ways to earn CHIA CPD points. These include:
Participating in events and conferences
Participating in academic and vocational education
Delivering presentations
Publication, research or developing content
Professional service
Writing questions for the CHIA Examination
Reviewing publications
Reading articles, journals and watching videos on Digital Health TV
The Recertification and CPD Guide contains more details on all aspects of renewing your CHIA credential.
Recording and reporting CPD activities
You can renew your CHIA credential by earning 60 CPD points during the 3-year recertification period. Identifying and planning your CPD activities at the start of this period can help ensure you achieve your goals.
The CHIA CPD Journal is a useful tool to record your CPD activities and track your progress. This is submitted as evidence at the time of renewal.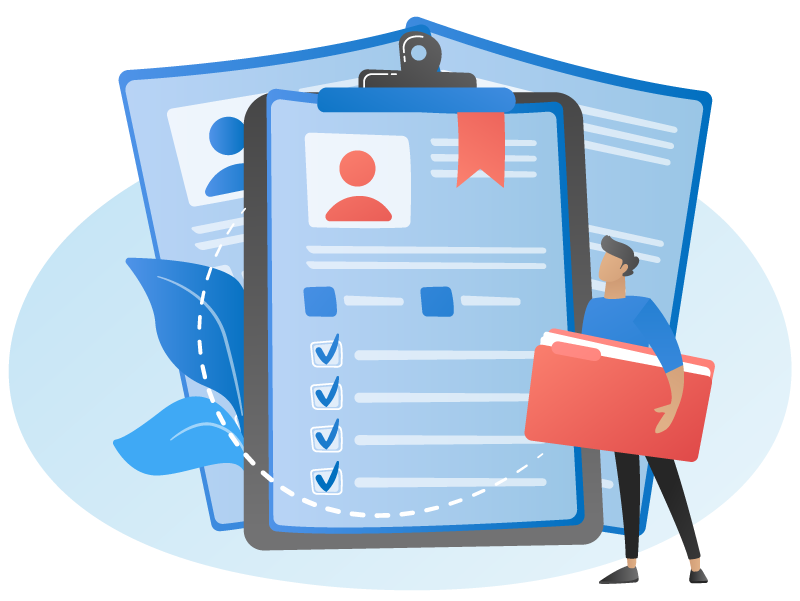 Eligibility, study, preparation, examination, fees, recertification – our comprehensive FAQ section covers it all! If you still have questions, just get in touch any time!